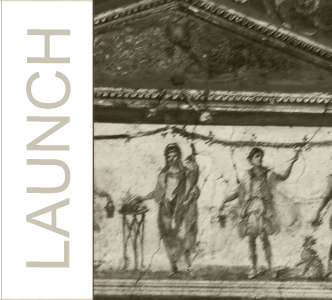 WHAT IS FORUM?

Forget "gut feelings" and "staff impressions"
FORUM is a retail management system which has been designed to cover all aspects of merchandising in the retail fashion industry including:
sales
purchasing
creditors
costing
importing
markdowns
fill-ins
store management for shoes, apparel, accessories for men, women and children
FORUM is totally integrated with a comprehensive, cost effective Point of Sale (POS) cash register (DENARI). FORUM can also be used effectively without the POS.
FORUM is designed for the special needs of fashion retailing. Variable size ranges, prepacked and loose size cartons, product categories and classes, styles, colours and brands. Sales analysis reports compare the performance of stock across all these factors as well as its performance store by store.
WHAT CAN FORUM DO FOR YOU?
Give you more time in the day. (Which you will probably use to run the business better, but you could always play golf or tennis instead).
Make your store visits more effective. Right now you probably use store visits to find out what stock you have and then if there's time you try to evaluate how the store is 'working' – displays, customers, staff practices, etc. You already know what your stock is doing, spend more time making the shop work.
Highlight your successes and failures. FORUM will tell you accurately which lines sell and which do not, giving you an earlier start on repeat orders or stock clearance.
Help you place stock where it will sell. Why buy more stock when FORUM can tell you where size 10 or style 'X' is selling or not selling, where a style is popular and where it is ignored, which colour sells and which colour doesn't.
Help reduce shrinkage. Accurate inventory is the first requirement for shrinkage identification and reduction. With FORUm negative stock gifures and missing transfers point very quickly to problem areas.
WORK FLOW
PURCHASING -> | PURCHASE ORDERS | DELIVERIES CANCELLATIONS |

SALES MONITORING -> | PICKING SHEETS | MOVEMENTS | REPEAT ORDERS |

STOCK CLEARANCE -> | MARKDOWNS | CONSOLIDATION |
A feature of the system is the division of its operations into groups that correspond to the work practices of the retailer. This makes the system easy to learn and reduces the amount of work required to operate the system.
The flow commences with the decision to purchase merchandise for retail. Details of the buy are entered through the purchase order system. New stock lines are created at the time of order placement. Stock can be purchased according to predefined purchase patters for standard size ranges or in standard manufacturer packs.
Open To Buy (OTB) is a natural by-product of the purchasing system. Comprehensive reporting on gross commitments, net commitments, and cost schedules by category, class, vendor, and delivery location keeps you fully informed.
Deliveries can be received at a central warehouse or at each store. Both FORUM and DENARI have functions to record deliveries.
Overdue orders can be listed and cancelled.
Once the stock is in store, sales can be monitored on a daily basis. Sell one, get on picking sheets maintain the stock levels in each store. Inter branch movements can be used to keep the stock balanced and in the stores where it is selling best.
Fast selling can be reordered using the repeats system. This will calculate ideal stock repeats (including overstock lines) and recommended real orders. The calculations use real stock levels, existing orders, and sales patters to determine the optimum reorder quantities.
When the selling season is over (or if the product just won't sell) the markdown system is used to issue permanent price reductions.
GET THE FACTS!!!
FORUM is the merchandising system to use when you want the facts. Forget 'gut feelings' and 'staff impressions'.
FORUM gives you the information:
What's selling where.
What's not selling.
Which shops are performing or not performing.
Staff performance.
Overstocking and understocking.
Late deliveries.
Purchase commitments.
INVENTORY MANAGEMENT
Once the stock arrives it must be efficiently distributed around the shops.
Goods received are integrated into a distribution system that produces barcode labels and individual distribution lists for each shop. As a result, turn around times between delivery and distribution is reduced with same day distribution possible in many cases.
Direct to store deliveries are also managed by pre-distribution delivery schedules included in the purchase orders.
One of the outputs of the sales recording system is a picking list for shop fill-ins. This ensures efficient distribution of excess units to shops where the stock is being sold.
The sales analysis system may also be used for redistribution of stock to stores where it is a better seller.
Markdown management and promotional pricing is used to alter the stock prices and notify the stores. Used correctly in conjunction with the sales analysis reports and stock movements, this system can help sell more stock at a higher price.
SALES RECORDING AND ANAYLSIS
When used in conjunction with the DENARI computer registers, the daily sales recording processing is fully automated.
Sales values and units are recorded for turnover analysis and commission payments.
A comprehensive set of sales analysis reports covers both units (pairs) and values. FORUM has fine grained analysis of the performance of each stock line by size, colour, and location; records of sales by week (three prvious weeks plus the current week, best week, and cumulative sales). The easy to read screens and reports put this valuable information at your fingertips.
Summary reports roll this detail into overviews of performance by vendor, season, style, shop, category, and staff.
FORUM information is available online, on screen at all times. Information daily and weekly – an essential feature for the fast moving fashion market.
WHAT IS A BEST SELLER?
BEST SELLER – Within a margin of a weeks on hand target and selling the most dollars at full price.
POOR PERFORMER – Over stocked irrespective of sales.
BAD PERFORMER – Not selling. Full stop.
MISLEADING SELLER – Selling well (top 10) but overstocked.
FEATURES
Stock Codes include category, vendor, classification, style, and colour.
User defined size ranges.
Purchase orders in pre-packed cartons or loose sizes.
Flexible delivery schedules.
Bar coded stock labels.
Comprehensive Sales Analysis and Inventory reports.
Markdown management.
Inter-store transfers.
Shop fill-ins.
Picking Sheets.
Odds management.
Credit claims.
Store Distributions.
Daily Sales Reports.
Staff performance.
Daily Sales Targets.
Weekly performance.
Online access to DENARI registers.
Internet integration.
Integrates with UNITE accounting.
Online photo albums.
Easily customised.
Layby, credit note, gft voucher ledgers.
Stock scanning for stock takes.